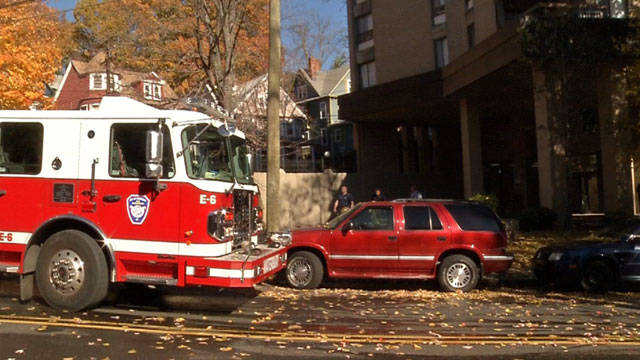 (WFSB photo)
WATERBURY, CT (WFSB) -
A family of seven people were forced from a home in Waterbury after someone tried to dry clothing in an oven.
The American Red Cross said it was providing help to the family of the apartment on Temple Street.
Smoke filtered through a unit at the Carlton Towers Apartment Complex around 11:15 a.m. on Tuesday.
The Red Cross said it gave the victims toothbrushes, deodorant, shaving supplies and other items. It also provided tips on how to recover the home from fire damage.
Officials said a tenant on the first floor used the oven to dry cloths and it created a smoke condition in the building. Fire officials issued a warning to people urging them not to use the oven in such a manner.
The tenant could face a reckless burning charge.
No one was hurt.
The case remains under investigation.
Copyright 2015 WFSB (Meredith Corporation). All rights reserved.