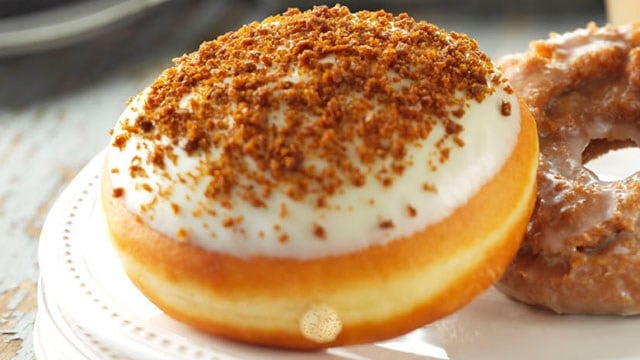 (AP photo)
(WFSB) -
Savor that doughnut a little more.
Thursday is National Doughnut Day, according to NationalDayCalendar.com.
Not to be confused with National "Donut" Day, which is June 3 and celebrates the Salvation Army "lassies" distributing doughnuts to American soldiers in France during World War I, the Nov. 5 day actually celebrates the food.
However, doughnuts have been around since WWI and are the creation of the Dutch, according to a CNN report.
In 1874, a man named Hanson Gregory put a hole in them, which became the one people enjoy today.
They became a hit food at the World's Fair in Chicago in the 1930s and the rest is history.
Now, hundreds of millions of doughnuts are sold in the U.S. each year, the CNN report said.
Copyright 2015 WFSB (Meredith Corporation). All rights reserved.