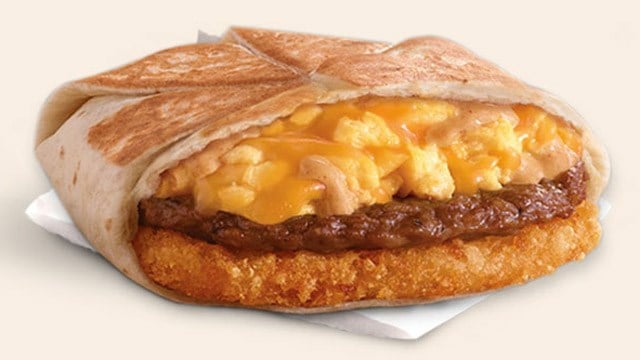 Taco Bell's A.M. Crunchwrap. (Taco Bell photo)
(WFSB) -
The New York Mets may have lost the World Series, but at least baseball fans get a free breakfast out of the deal.
Taco Bell is offering a free "A.M. Crunchwrap" at its restaurants until 11 a.m. on Thursday.
The fast food chain said it was the result of Kansas City Royals center fielder Lorenzo Cain stealing a base in Game 1.
The Mets lost the World Series 3 games to 1 last week.
To find a Taco Bell location near you, click here.
Copyright 2015 WFSB (Meredith Corporation). All rights reserved.