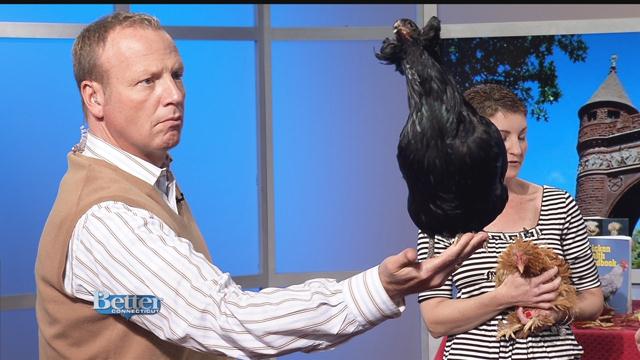 Have you ever thought of having chickens in your backyard?
The idea of having fresh eggs available has gotten very trendy. And while some may think this is the wrong time of year to be talking about them, the Chicken Chick, Kathy Shea Mormino says now is the best time to starting thinking about chicks.
According to Kathy, there is a great deal of planning and education that needs to occur before jumping into keeping chickens. Folks need to look into the laws/regulations/HOA contracts that apply to their property to be sure it's permitted, as well as what kind of daily commitment is required.
Chickens need a predator-proof, weather-wise housing to keep them happy and well behaved. Kathy says too many people walk into Tractor Supply in the spring and see the fluffy, adorable chicks and think, "how hard could it be?" only to end up frustrated and heartbroken because they weren't aware of some of the basics and best practices.
If you want more information about raising chicken, just go to Kathy's website and follow her on Facebook.