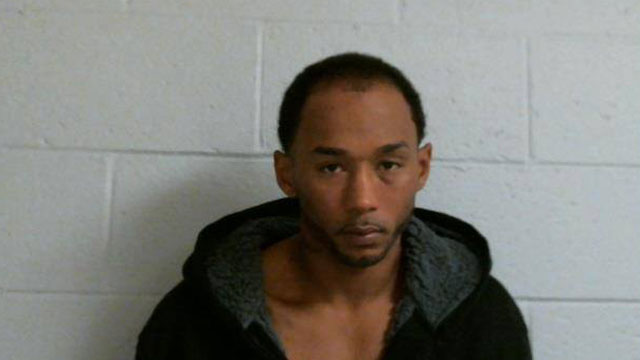 Rasheem M. Hall was charged with three counts of first-degree strangulation among other charges. (Waterford Police Department )
WATERFORD, CT (WFSB) -
A New London man was arrested on Thursday in connection with a domestic violence investigation in Waterford.
Police arrested 29-year-old Rasheem M. Hall was charged with three counts of first-degree strangulation as well as one count of second-degree assault, risk of injury to a minor, violation of a standing criminal protective order and violation of a protective order.
Hall's arrest comes after police said he "allegedly assaulted an adult female with whom he had a domestic relationship" in Waterford.
Following his arrest, Hall is being held on $250,000 bond.
"The Waterford Police Department wishes to thank the New London Police Department for their assistance in initially attempting to locate Hall, and later for their arrest that allowed us to serve our warrant," Waterford police said in a statement on Thursday.
Anyone with any information about the incident is asked to call the Waterford Police Department at 860-442-9451.
Copyright 2015 WFSB (Meredith Corporation). All rights reserved.