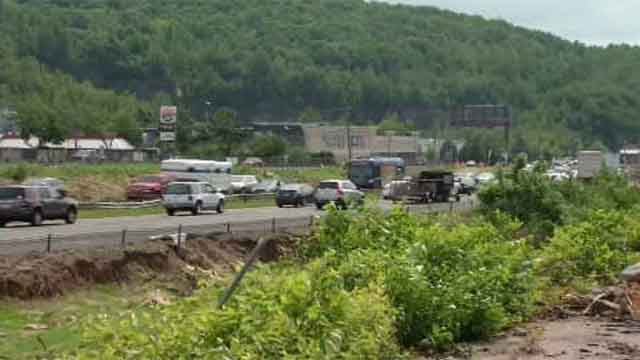 Lawmakers to discuss state transportation plan (WFSB)
HARTFORD, CT (WFSB) -
Gov. Dannel Malloy has a plan to spend billions to improve the state's highways and bridges.
Business leaders said the plan called "Lock Box" is a way to make sure money that is supposed to go for transportation projects only goes to those projects.
"We've had a history for quite a while now of diverting funds from the transportation trust fund, or other areas that were supposed to be dedicated for transportation, go to the general fund to pay for other costs of state government," said Joe Brennan of the Connecticut Business and Industry Association (CBIA)
The governor and some republican leaders support the idea.
The CBIA said improving the state's infrastructure will help the economy and create jobs.
Copyright 2015 WFSB (Meredith Corporation). All rights reserved.