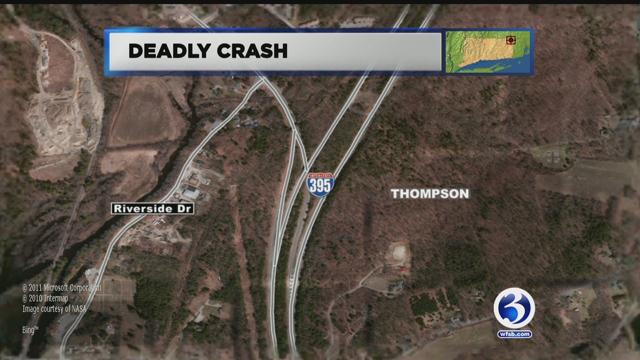 THOMPSON, CT (WFSB) -
State police say two people were killed in a head-on crash on Interstate 395 in Thompson Thursday night.
Troopers said the male driver, identified as 48-year-old David Courteau of Dayville and his female passenger, 49-year-old Maureen Parenteau also of Dayville, were pronounced dead at the scene in the vicinity of exit 99 on the northbound side of the highway.
They said a flatbed truck driven by Richard Boucher of Massachusetts was traveling north when the victims' car entered the highway and drove south on the wrong side.
The car collided head-on with the truck in the left travel lane, according to investigators.
Boucher was not hurt.
Traffic had to be re-routed for nearly 5 hours while the crash was investigated.
There's no word on what led Courteau to get onto the wrong side of the highway.
Anyone with information is asked to contact state police at 860-779-4900.
Copyright 2015 WFSB (Meredith Corporation). All rights reserved.