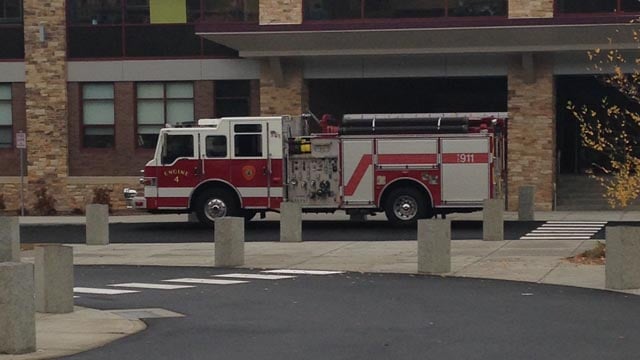 Naugatuck High School. (WFSB photo)
NAUGATUCK, CT (WFSB) -
Crews determined that a foul odor that closed Naugatuck High School on Friday came from grease traps.
Officials called the closure a precautionary measure as they work to confirm the safety of the school. They said there was never a danger.
The strange odor was detected in the building on Thursday.
Superintendent Christopher Montini said school officials worked with the Naugatuck Fire Department and the Department of Public Health to determine the source of the smell. They said there was a backup in the grease traps in the kitchen.
"We needed to rule things out before we can have our students and our faculty in our building, and that's what we're doing [Friday]," Montini said.
Sewage treatment experts were brought in to clean the backup.
Montini said they will continue to monitor the situation throughout the day on Friday and through the weekend.
He said he'll let everyone know whether school will also be canceled on Monday.
Copyright 2015 WFSB (Meredith Corporation). All rights reserved.