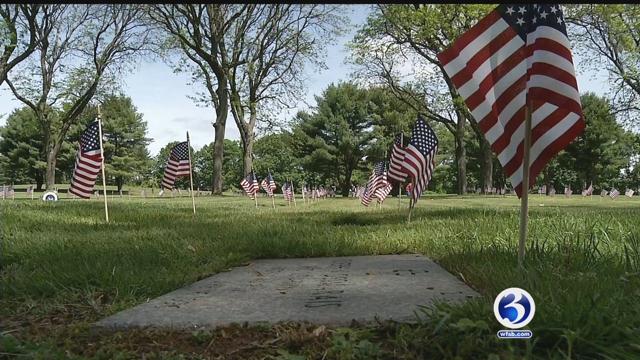 American flags to be placed on grave stones at Fairview Cemetery in West Hartford. (WFSB)
WEST HARTFORD, CT (WFSB) -
Volunteers are needed in West Hartford on Saturday to place American flags on more than 1,200 military graves.
The flag placing is taking place at Fairview Cemetery on Pleasant Street at 8:30 a.m.
Organizers are also asking anyone who has a relative or friend not properly identified as a veteran to contact the cemetery office so a flag can be installed.
For more information, Tom and Denise Hall at 860-521-7654 or email them at denisebhall@comcast.net.
Copyright 2015 WFSB (Meredith Corporation). All rights reserved.