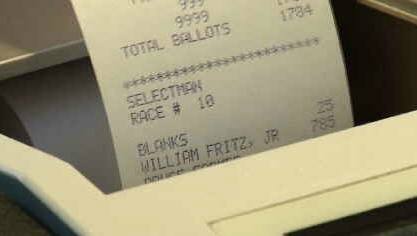 CLINTON, CT (WFSB) -
Republican candidate Bruce Farmer is the winner in Clinton but not by a landslide by any means.
Farmer won the seat for First Selectman after a recount Saturday in which he had one more vote then his competitor, incumbent Democrat William Fritz Jr.
In the end Farmer had 1634 votes to Fritz's 1633, according to the Clinton Registrar of Voters.
Officials held the recount Saturday morning after Tuesday election showed Farmer and Fritz in a tie with 1632 votes each.
Fritz told Eyewitness News that there were some discrepancies with the voting and he's planning to ask the Secretary of the State on Monday for a re-vote.
The registrar said he can opt to challenge this with the state and if need a revote would happen later this month, possibly November 24th.
Copyright 2015 WFSB (Meredith Corporation). All rights reserved.