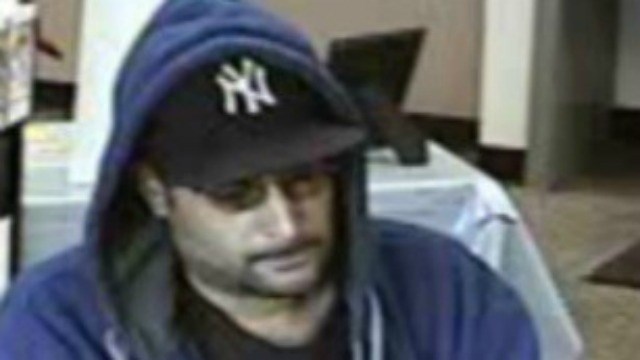 Hartford police released this photo of a possible bank robbery suspect.
HARTFORD, CT (WFSB) -
Hartford Police are trying to identify an suspect involved in a bank robbery on Saturday.
According to police, the suspect entered the People's Bank on Franklin Avenue at about 11:22 a.m.
Police said the suspect handed the teller a note that said "I have a gun, quiet." The suspect then handed the same teller another note that stated "I have a gun and a bomb, give me money."
The teller took money out of the drawer and handed it to the suspect. The suspect fled with $3,160.
One of the notes was left at the scene and is being processed as evidence.
The suspect is described as a light skin male with a slight beard, wearing a blue sweatshirt, a blue Yankee's baseball hat and a black printed t-shirt.
Anyone with information is asked to call Hartford Police.
Copyright 2015 WFSB (Meredith Corporation). All rights reserved.