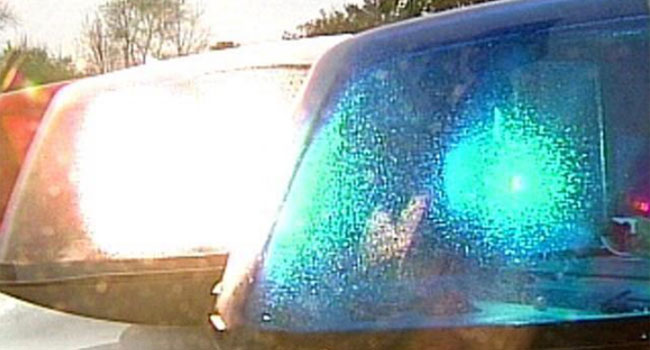 HAMDEN, CT (WFSB) -
Three Hamden police officers are being credited with saving a man from his burning motor vehicle early Monday morning.
Hamden Police Capt. Ronald Smith was patrolling in the area of Dixwell Avenue and Benham Street around 2:30 a.m. when police said he observed a vehicle on fire.
After learning someone was in the burning vehicle, Smith saw 25-year-old Thomas Henderson, who was unconscious, in the driver's seat.
Smith said he "attempted to open the driver's side door and window to alleviate the heavy smoke that was billowing inside" the vehicle. However, this maneuver was unsuccessful because of the "heavy damage" to the vehicle.
Smith was able to put out the fire by using fire extinguisher, which he got from the Acropolis Diner. A short time later, Hamden police Sgt. Michael Sigmon, and Officer Nicholas Lovett arrived to assist Smith.
After police said Sigmon broke the front passenger side window, the officers worked together and removed Henderson from the burning vehicle.
Firefighters from the Hamden Fire Department were able to extinguish the fire.
Police said Henderson "suffered multiple injuries" and was rushed to a nearby hospital.
Copyright 2015 WFSB (Meredith Corporation). All rights reserved.