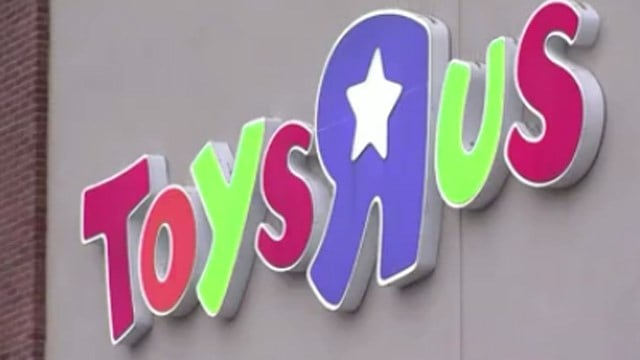 (WFSB photo0
HARTFORD, CT (WFSB) -
Holiday hiring continues at toy stores in the Hartford and New Haven areas.
Toys "R" Us said it's looking for 40,000 seasonal employees at its stores nationwide in advance of the busy holiday season.
It said local in-store hiring fairs were scheduled on Nov. 12 from 11 a.m. to 7 p.m.
Store officials said the schedules are part time and flexible. They said they are also offering significantly more hours than in previous years.
Employees will get the opportunity to work 18 to 20 hours a week on average and up to 30 hours during peak season.
The jobs include sales, stock crew and omnichannel fulfillment teams, which can serve as a path to year-round employment. Last year, Toys "R" Us said 20 percent of its holiday workforce retained a position after the holidays.
The stores holding the hiring fairs include:
Toys"R"Us/Babies"R"Us Buckland Hills, 1460 Pleasant Valley Road, Manchester, CT 06040
Toys"R"Us West Hartford, 1471 New Britain Avenue, West Hartford, CT 06110
Toys"R"Us Waterford, 5 Dayton Road, Waterford, CT 06385
Toys"R"Us Newington, 3491 Berlin Turnpike, Newington, CT 06111
For more information, check out the store's website here.
Copyright 2015 WFSB (Meredith Corporation). All rights reserved.