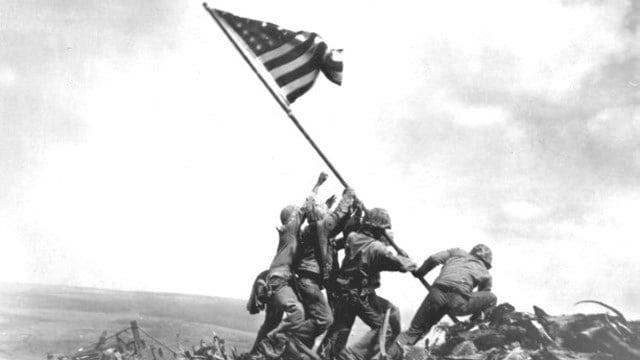 Iwo Jima. (mcu.usmc.mil photo)
(WFSB) -
The United States Marine Corps celebrated its 240th birthday on Tuesday.
It's recognized every Nov. 10.
The corps' conception dates back to the Revolutionary War when the Continental Marines was established on Nov. 10, 1775. Tun Tavern in Philadelphia is considered the birthplace because that's where recruitment started, according to historians.
The military branch started as a way to support naval forces but was eventually abolished by the end of the Revolutionary War.
In 1798, however, Congress relaunched it as the United States Marine Corps.
The first time its birthday was recognized was in 1937 at the Marine Barracks in Washington D.C.
On the day, citizens are urged to thank a marine for his or her service and use the hashtag #MarineCorpsBirthday on social media.
Check out some historic photos of the Marine Corps here.
Copyright 2015 WFSB (Meredith Corporation). All rights reserved.