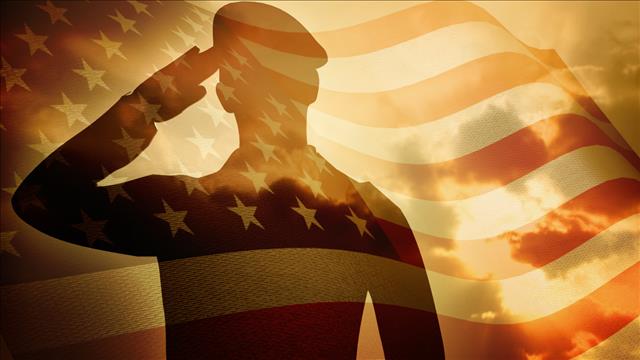 (MGN photo)
(WFSB) -
Ceremonies honoring military servicemen and women are scheduled across the state this Veterans Day.
The following is a list of events happening on Wednesday.
Central Connecticut State University, New Britain, 3 p.m., Student Center's Alumni Hall
Torrington, 10:30 a.m. at Coe Memorial Park
Lyme, Lyme Veterans Memorial at Town Hall/Library complex, 11 a.m.
Newington, Town Hall lobby and plaza, 10:30 a.m.
Norwalk, Norwalk City Hall, Concert Hall, 9:30 a.m. to 11 a.m.
Milford wreath laying ceremony, City Hall, 10:45 a.m.
New London peace vigil, Soldiers and Sailors Monument, 10:30 a.m. to 12 p.m.
Mohegan Sun, Uncasville, all-day Vets Rock celebration, including career fair, hiring workshops, etc.
Copyright 2015 WFSB (Meredith Corporation). All rights reserved.