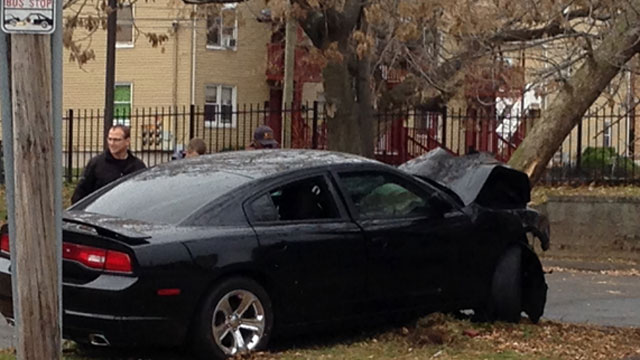 Barbour Street is closed near Judson Street after fatal crash. (WFSB)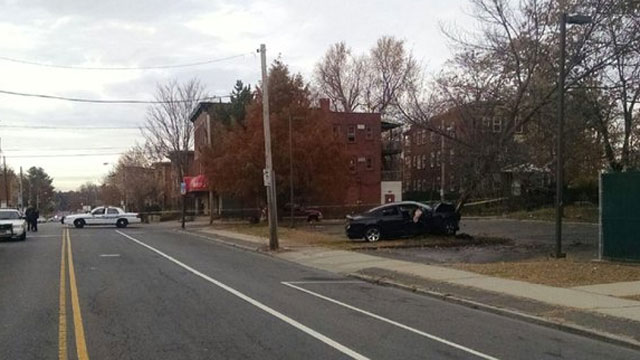 A 30-year-old woman was killed in a crash in Hartford on Tuesday. (@LtFoley)
HARTFORD, CT (WFSB) -
The Hartford Police Department is investigating a fatal motor vehicle crash in the city's north end on Tuesday morning.
The one-vehicle crash was reported on Barbour Street around 11:30 a.m.
A 30-year-old woman died in the crash. No one else was in the vehicle.
Police said video obtained by officers show the crash could have been caused by a medical issue.
Barbour Street is closed near Judson Street and is expected to remain closed for the next couple of hours for the police investigation.
The incident remains under investigation by police.
Copyright 2015 WFSB (Meredith Corporation). All rights reserved.