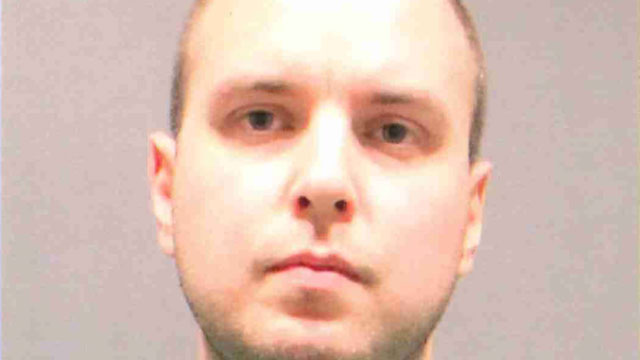 Matthew Mills called Newtown shooting "a conspiracy" at Victoria Soto Charity Run. (Stratford Police Department)
STRATFORD, CT (WFSB) -
A New York man was arrested after police said he called the Newtown shooting a conspiracy at a race for one of the victims this weekend.
Police arrested 32-year-old Matthew Mills, of Brooklyn, NY at the Victoria Soto Charity Run on Saturday in Stratford.
The charity run is in honor of Soto, who was teacher killed during the shooting at Newtown Elementary School where 26 people were killed on Dec. 14, 2012.
On Saturday, police said Mills approached some family members of Soto and said that the shooting was "staged."
Mills ran away from police, but was quickly caught by officers.
He was charged with breach of the peace and interfering with an officer.
Mill is being held on $10,000 bond. He is expected to be arraigned on Nov. 17.
Copyright 2015 WFSB (Meredith Corporation). All rights reserved.