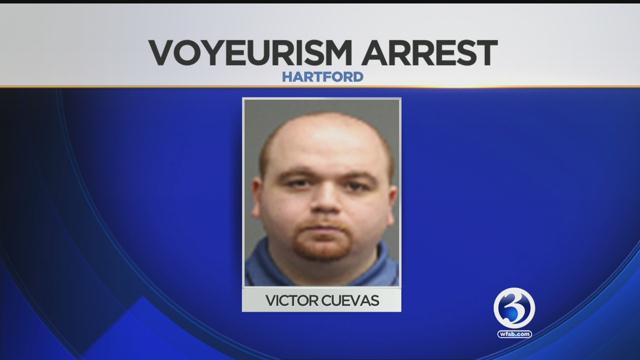 Victor Cuevas
HARTFORD, CT (WFSB) -
A cryptic tip about a possible voyeur in the capitol area has a man under arrest.
Capitol police said Victor Cuevas, 28, of Waterbury, was identified as a suspect who took a "clandestine" photograph of a female victim on Tuesday.
Police did not release information about where in the capitol building area the incident happened.
Government officials said Cuevas was a per diem temporary employee of the democratic caucus, however he is no longer an employee.
Capitol police cover the Legislative Office Building, an office building on Trinity Street and the Old State House.
Cuevas was charged with voyeuristic recording of another person, disorderly conduct and making a false statement.
Police said he was released on a $1,500 non-surety bond and is scheduled to face a judge on Nov. 25.
Copyright 2015 WFSB (Meredith Corporation). All rights reserved.