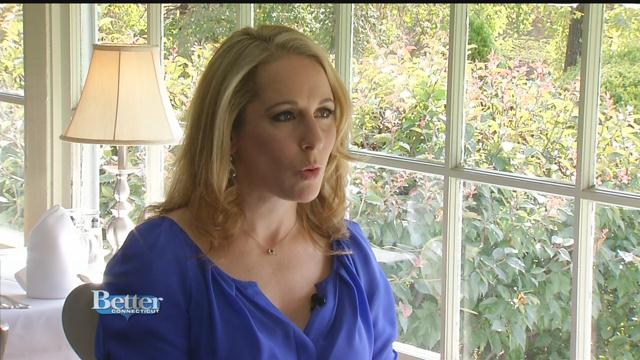 Christine Petit said she is is committed to helping women. (WFSB)
ROCKY HILL, CT (WFSB) -
For the first time Christine Petit, wife of Dr. William Petit, spoke about about her own story of abuse and survival.
In an exclusive interview with Kara Sundlun on Better Connecticut, Christine Petit talked about surviving with domestic abuse while growing up and in a previous marriage.
Dr. William Petit's former wife and children were murdered in the Cheshire home invasion back in 2007. He has since started the Petit Family Foundation to combat violence against women.
Now, as a professional photographer, Christine Petit said she is committed to helping other women triumph over struggle with a new photo blog called 'Transformations Women of Strength.' She will be documenting the stories of women who have overcome obstacles from abuse to cancer, even weight issues.
Petit said her own story of survival has helped her and her husband survive trauma and find joy again with their 2-year-old son William Petit III.
"I guess I had my own struggles, but never knew why they were so difficult. If a lot didn't happen, I'd be clueless on how to handle moods and heaviness of it," Christine Petit, who owns Le Petit Studio, said. "There's so much strength in women and we have come a long way."
If you'd like to nominate a strong woman for the transformations project, click here.
Copyright 2015 WFSB (Meredith Corporation). All rights reserved.