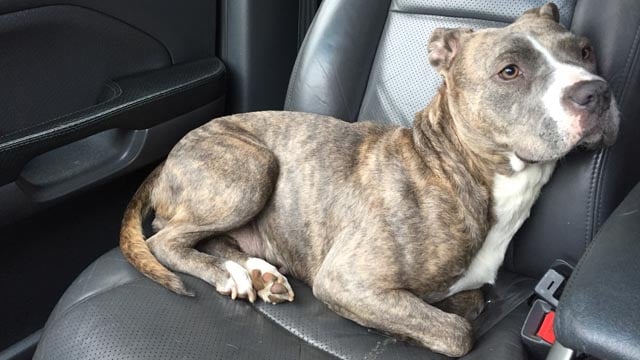 Angela Ruberto said her three dogs got loose, but found two and is now missing one, named Lucy (Submitted)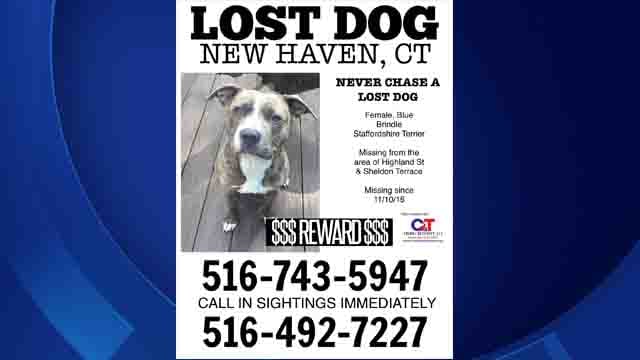 (submitted)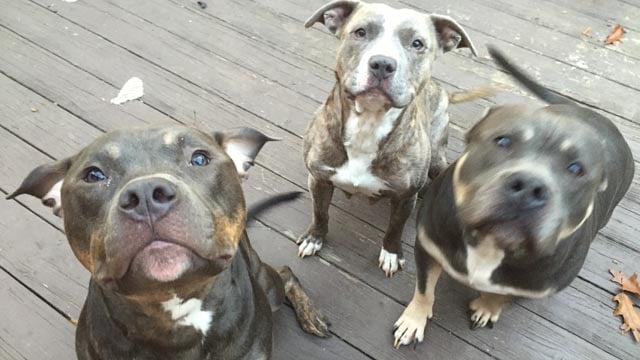 (submitted)
NEW HAVEN, CT (WFSB) -
A New Haven woman said one of her three dogs is missing after someone trespassed on her property and opened her fence.
Angela Ruberto said her three dogs all got loose, but two were found and the third, Lucy, is still missing.
Ruberto said she recently rescued Lucy from an abusive breeder.
Lucy is a blue brindle Staffordshire Terrier who is missing from the area of Highland Street and Sheldon Terrace in New Haven.
She has been missing since Tuesday.
The family is offering a $1,000 reward to anyone who can lead the family to Lucy.
Anyone with information should call 516-743-5947 or 516-492-7227.
Copyright 2015 WFSB (Meredith Corporation). All rights reserved.