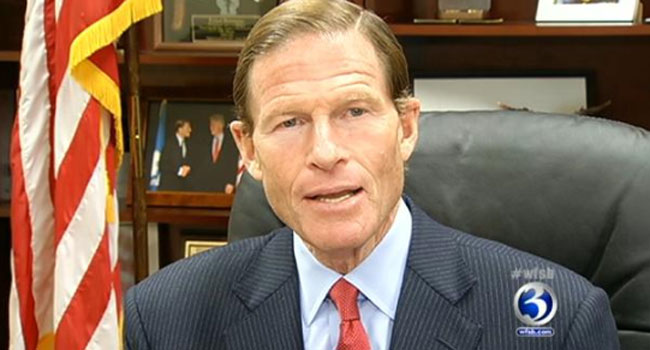 Sen. Richard Blumenthal (WFSB)
WEST HAVEN, CT (WFSB) -
Legal problems continue to threaten and undermine veteran health, according to advocates.
Sen. Richard Blumenthal, the Connecticut Veterans Legal Center and the Errera Community Care Center said their partnership is meant to help guide vets through those dangerous waters.
Thursday morning, a round table discussion with clinicians and clients will discuss what the partnership can do.
Blumenthal said that for many veterans facing medical issues, legal issues ranging from eviction to access to benefits often post confusing and confounding challenges.
He said many times they don't know where to turn for help and that can lead to them forfeiting legal rights and defenses.
The discussion is set for 9 a.m. at the West Haven Veterans Affairs building.
Copyright 2015 WFSB (Meredith Corporation). All rights reserved.