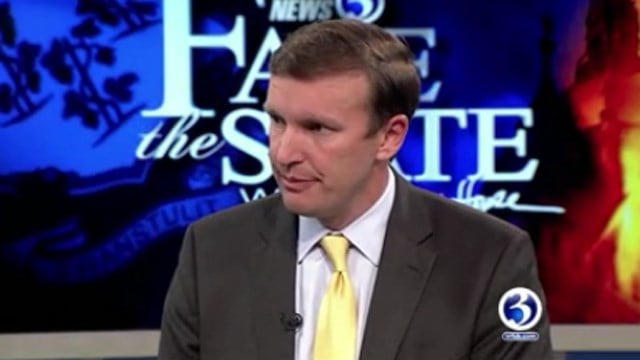 Sen. Chris Murphy. (WFSB file photo)
HARTFORD, CT (WFSB) -
Two thirds of Connecticut schools may contain toxic chemicals that were banned in the late 1970s, according to reports.
Sen. Chris Murphy said he's calling on the U.S. Environmental Protection Agency to assist state and local communities with remedying the problem.
He said the EPA can provide clear guidance on how to mitigate polychlorinated biphenyls, or PCBs, in schools and figure out a way to ease the cleanup cost often left on local communities.
Murphy said he is concerned that school systems with limited resources do not have the necessary funds to clean up contaminated sites.
PCBs were banned in 1979 but continue to exist in places built before the ban went into effect, Murphy said.
Schools such as Clark Elementary School in Hartford continue to struggle to clean them up since they were discovered last January. Those students have been forced to attend other area schools for the better part of a year while construction continues.
Murphy said he's holding a 10:30 a.m. news conference at the Legislative Office Building in Hartford to call for EPA help.
Copyright 2015 WFSB (Meredith Corporation). All rights reserved.