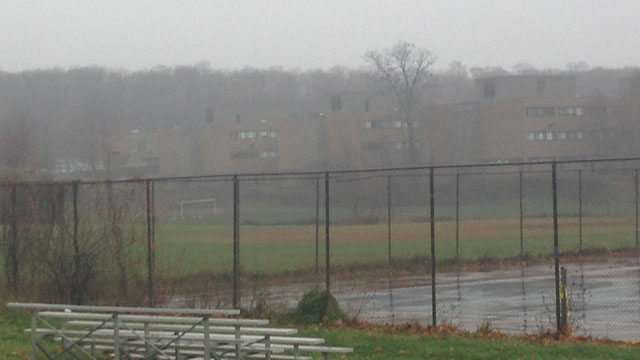 Students were evacuated from Crosby High School in Waterbury on Thursday. (WFSB)
WATERBURY, CT (WFSB) -
A threat caused an evacuation at a high school in Waterbury on Thursday morning.
The superintendent's office said the threat was made by phone to Crosby High School around 10 a.m. Students and staff were taken out of the building.
The person on the phone told the administration to evacuate the building because there was going to be mass casualties, police said.
Crosby High School along with Wallace Middle and Rotell Magnet schools were placed on lockdown.
Police said they searched the school and found nothing. They said the situation didn't last more than an hour.
Students were back in class around 11:30 a.m.
No arrests were made by police.
Copyright 2015 WFSB (Meredith Corporation). All rights reserved.