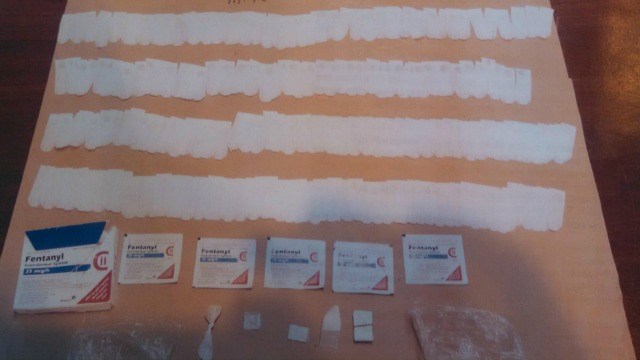 Drugs seized by North Haven police on Thursday. (North Haven Police Department)
NORTH HAVEN, CT (WFSB) -
Two women in North Haven after police said they were bringing "a large quantity of illegal drugs" into North Haven to be sold in town.
Police seized 250 bags of Heroin/Fentanyl, a quantity of Crack Cocaine, and Fentanyl Transdermal patches.
The women, whose names were not released by police, were arrested on Thursday after trying to bring in these drugs from Hartford.
"The increased use of Fentanyl by opioid users has been linked to the increase of overdose incidents," police posted on their Facebook page.
Police said there have been 12 overdoses over the past six months.
Copyright 2015 WFSB (Meredith Corporation). All rights reserved.