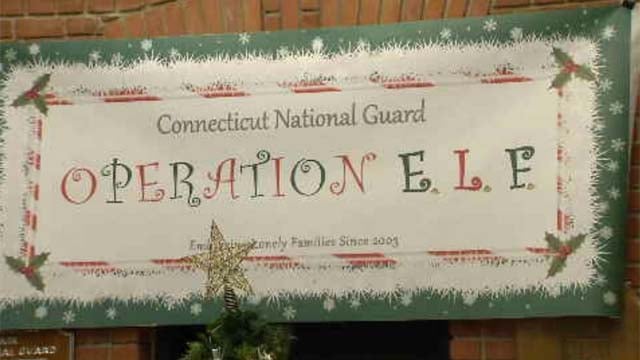 Operation Elf is in full swing for holiday donations (WFSB)
HARTFORD, CT (WFSB) -
As many people prepare for the holidays across the state, Operation Elf is now in full swing.
The 13th annual donations drive helps military families during the holidays.
State officials said 240 Connecticut National Guard members will be deployed during the holidays.
"They are unable to put winter coats, boots on their children. They need food, they might need assistance with heating their homes. We look to provide that support for them during the holiday season," said Kim Hoffman of the Connecticut National Guard Foundation.
Organizers are looking for toys for children and gift cards, as well as donations of oil and snow removal services.
Donations will be accepted through Dec. 14.
For more information, click here.
Copyright 2015 WFSB (Meredith Corporation). All rights reserved.