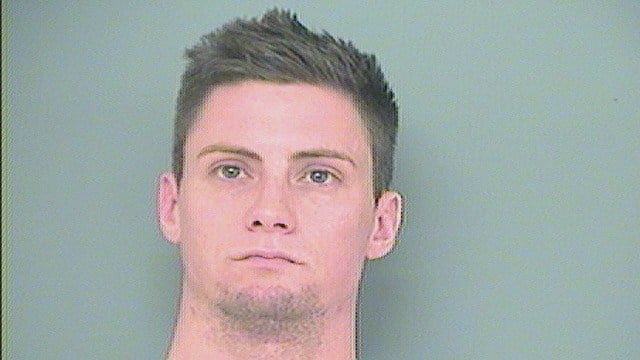 Douglas Garofalo (Simsbury Police Department)
SIMSBURY, CT (WFSB) -
A Simsbury man is facing sex assault and child pornography charges after he allegedly had an inappropriate relationship with a teenage girl.
Police said 33-year-old Douglas Garofalo had a sexual relationship with a 14-year-old girl on several occasions, meeting her around town for sex.
According to an arrest warrant, the teen told police "many times during communications with Garofalo, and every time after sexual contact, he would warn her not to tell anybody about their relationship because he would go to jail."
While police were investigating the sexual assault, they also received a tip that Garofalo had child porn on his phone.
Investigators said they found 140 inappropriate images.
Copyright 2015 WFSB (Meredith Corporation). All rights reserved.