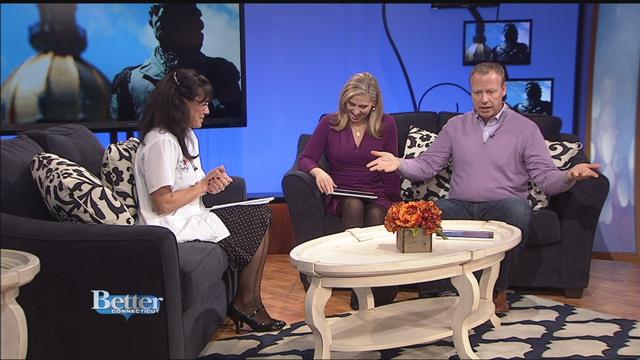 Dr. Andrea Dennis is back and she has brought with her some tips about pet safety and Thanksgiving. Plus we are talking about some wee wee problems your cat or dog may be having.
Dr. Dennis is the owner of the Bloomfield Animal Hospital on Windsor Road in Bloomfield. On alternating Saturdays from 2 to 3 p.m. she is taking listeners questions during Pet Talk on WTIC 1080 radio.
Thanksgiving Tips:
1. Keep pets away from fatty,rich, or unfamiliar foods
2. Diet and exercise
3. Do not give dogs turkey bones
4. No onions and onion powder, will destroy your dog or cat's red blood cells, which can lead to anemia
5. No grapes and raisins, they cause kidney damage
6. No chocolate
7. Be aware of food wrappings: aluminum foil, wax paper and other food wrappings
8. Fresh water
9. Quiet time
10. Keep an eye on the garbage
Litter Box Rules:
1 What a litter box is and how to use it
2 What type of litter they want
3 Location is everything
4 More litter is Better
5 Size and shape matter
6 The name of the game is CLEAN!!!