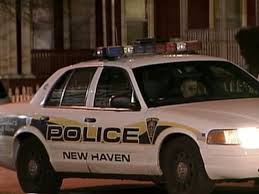 NEW HAVEN, CT (WFSB) -
Police departments in Connecticut are on alert following the attacks in Paris Friday.
In a release, the New Haven Police Department said they have asked their officers to remain vigilant and as observant as ever.
U.S. Counter Terrorism experts said there is no specific credible threats to the United States at this time, however all communities across the country are asking to remain on alert.
New Haven police are asking the public to do just the same and report any suspicious conditions to them.
Police departments at New Haven universities, and transportation hubs are also on high alert.
New Haven police said they are attempting to assure the public during this anxious time that all efforts are being put forth to protect the public and our communities.
In New Haven, anyone who sees something out of the ordinary or concerning should contact the police department at 203-946-6316.
Copyright 2015 WFSB (Meredith Corporation). All rights reserved.