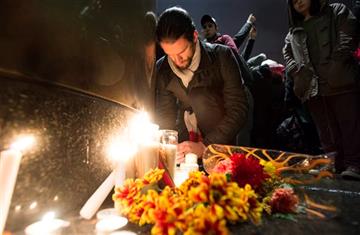 HARTFORD, CT (WFSB) -
College campuses across Connecticut are feeling the ripples from the attacks in Paris.
Several schools in the state reported they have students and faculty studying abroad in France for the fall semester. Thankfully, as of Saturday afternoon all students and faculty had been accounted for and were safe.
A spokesperson from Trinity College said their 30 students studying in Paris are all safe and are being regularly advised by staff.
In a statement, University of Connecticut President Susan Herbst said, "UConn is an international institution. We are home to students, faculty and staff from across the world". Herbst went on to say 17 UConn students and one faculty member are currently in Paris and they are all safe.
Additionally, UConn said it is is reaching out to students who attend the school from France and surrounding nations to offer any assistance they may need.
Wesleyan University, Connecticut College and Quinnipiac College all also reported students studying in Paris were safe.
Copyright 2015 WFSB (Meredith Corporation). All rights reserved.