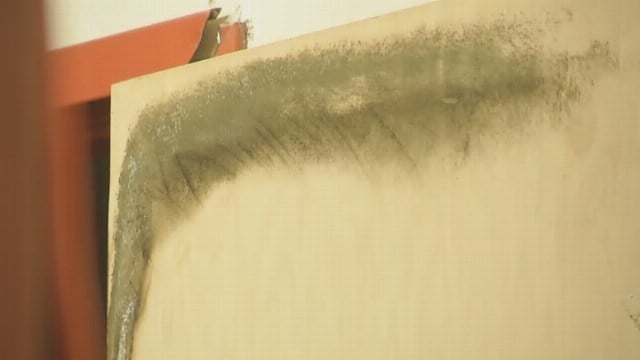 Mold at Top Shelf Brewery (WFSB)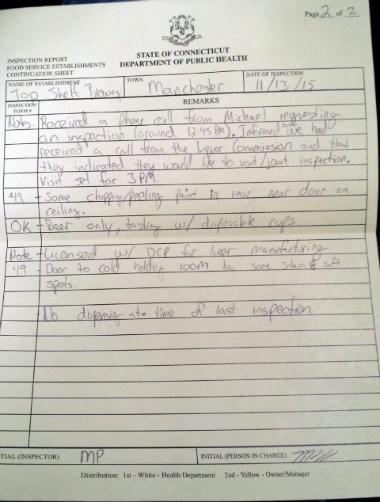 Inspection report posted to Top Shelf Brewings website.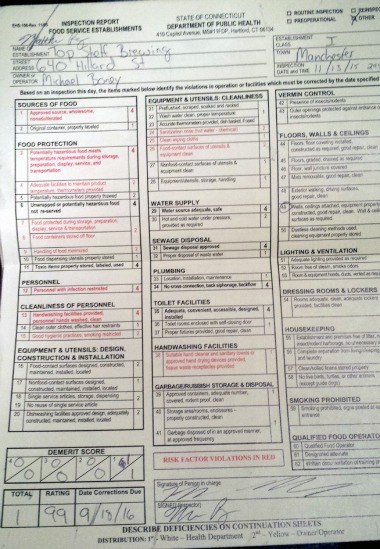 Inspection report posted to Top Shelf Brewings website.
MANCHESTER, CT (WFSB) -
Last week Eyewitness News told you about a complaint filed with the Liquor Control Department and the Department of Public Health surrounding concerns with the conditions of the Top Shelf Brewing Company in Manchester.
In a statement posted on Top Shelf's website the owners say a complete inspections was performed by both agencies on Friday.
The landlord of the building, Peter Bonzani, told Eyewitness News he was concerned because of the presence of what appeared to be mold up the walls of the building. Bonzani said in addition to concerns about the brewery customers he also had to worry about other tenants in the building.
However, during the inspection Friday health officials only found one minor issue, paint chipping on a ceiling over a doorway. The inspection report posted to the company's website showed them passing with a 99 out of 100 score.
Brewery owner Mike Boney told the Journal Inquirer that the brewery is in the process of moving and "it's just unfortunate how it's ending".
Copyright 2015 WFSB (Meredith Corporation). All rights reserved.