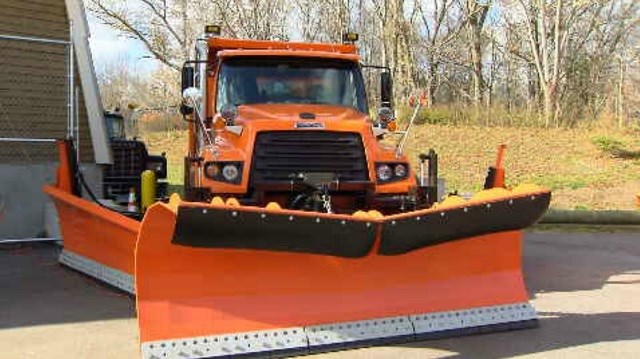 New plow trucks to be rolling out this winter (WFSB)
HARTFORD, CT (WFSB) -
By the next time the snow falls, there will be new tools to help get the roads cleared faster than ever before.
On Friday, the State Department of Transportation rolled out 114 new plow trucks.
The new trucks will help replace outdated trucks in the fleet.
The new vehicles have the ability to plow wider stretches of road, faster than they did before.
"This is in our history one of the only times we've been able to replace all the trucks beyond their useful life with brand new vehicles that are modern. The most new technology we've had, a lot of new features in them," said DOT Commissioner James Redeker.
The cost of the trucks is about $150,000 each, and the typical life of a plow truck is 12 years.
When winter comes, the state will have a total of 634 trucks on the roads, plus 205 private contractors.
Copyright 2015 WFSB (Meredith Corporation). All rights reserved.