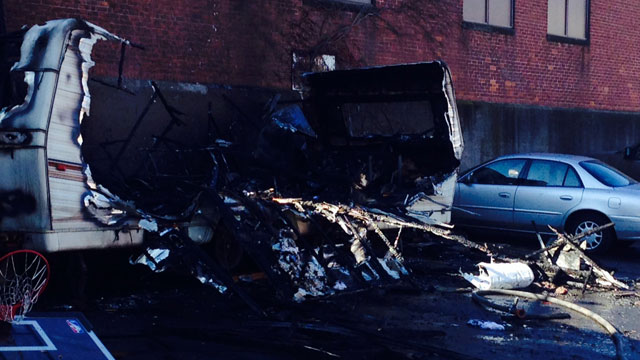 A trailer fire was reported on Howard Avenue in New Haven on Monday. (WFSB)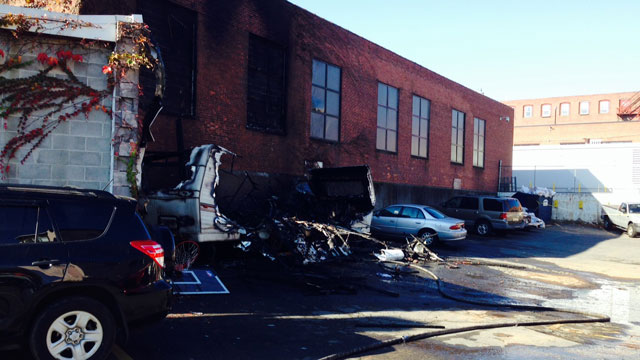 A woman was burned during a fire in New Haven. (WFSB)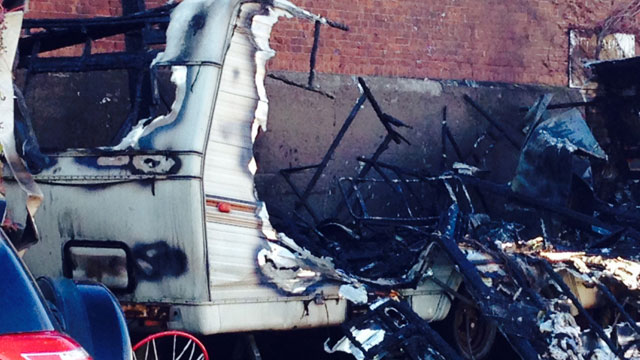 The trailer was destroyed by the fire, while the nearby building sustained minor damage. (WFSB)
NEW HAVEN, CT (WFSB) -
A woman was burned after a trailer fire in New Haven on Monday morning.
The fire was reported in the 600 block of Howard Ave. just before 10 a.m. Upon arrival, firefighters said the fire had spread to a nearby brick building.
Authorities determined that an unidentified woman was cooking when the fire started.
The woman suffered burns to her face, hands and chest and police said she was taken to Yale-New Haven Hospital. She was later moved the burn unit at Bridgeport Hospital.
The trailer was close to a building, which stores paper record. Authorities said the building sustained
The fire remains under investigation.
Copyright 2015 WFSB (Meredith Corporation). All rights reserved