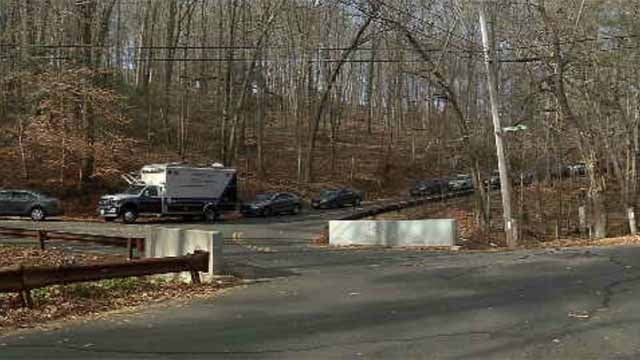 State police continue to investigate the death of Joel R. Suero in Bethany. (WFSB)
BETHANY, CT (WFSB) -
Authorities have determined a 27-year-old man found dead in Bethany over the weekend died after being shot multiple times.
The body of New Haven resident Joel R. Suero was found on Wooding Hill Road, near Route 69 at around 4:30 a.m. on Sunday. The man's body was found by a passerby.
Investigators said Suero was victim of a homicide and his death is under investigation by the State Police Major Crimes division.
Police said they did search the area on Wooding Hill Road for other victims, but none were located.
Anyone with information about the man's death is asked to call state police at 203-393-4200 or text "tip711" with information to 236748. Police said all calls will be kept confidential.
Copyright 2015 WFSB (Meredith Corporation). All rights reserved.