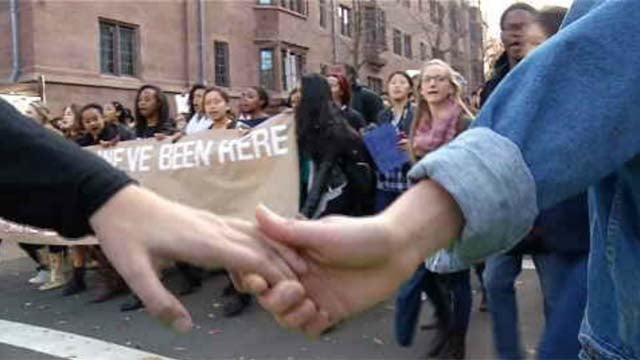 Yale students rally after racial incidents (WFSB)
NEW HAVEN, (AP) -
Yale University's president is announcing several changes in response to concerns expressed by students through demonstrations and meetings with university officials about the racial climate and diversity on campus.
President Peter Salovey said Tuesday that the Ivy League school plans to launch a center devoted to race, ethnicity and other aspects of social identity.
He said there have discussions about such a center for some time and recent events across the country made clear now is the time to create it.
Salovey has proposed creating four new faculty positions dedicated to the histories, lives and cultures of under-represented communities.
There also will be changes to financial aid policies for low-income students. For one, Salovey said there will be a reduction in the amount that students will be expected to contribute.
Copyright 2015 The Associated Press. All rights reserved. This material may not be published, broadcast, rewritten or redistributed.