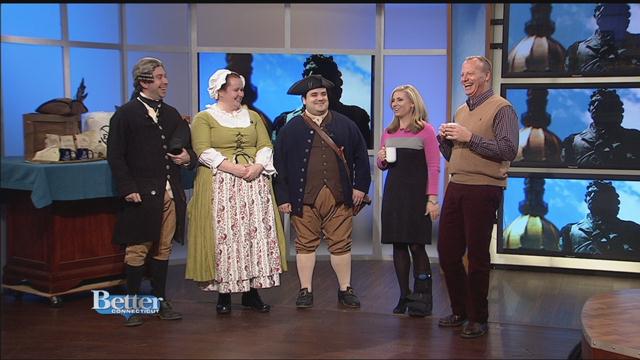 Four weeks from today we mark a very important anniversary in our country's history. December 16th is the 242nd anniversary of the Boston Tea Party.
Joining us to talk about the tea party are some awesome reenactors to give us a history lesson on the Boston Tea Party.
Blue State Coffee's has a special Patriot Blend Coffee and Revolutionary Blend Tea in honor of the Boston Tea Party Museum and Reenactment.
These special blends will be available as of December 1st at all Blue State Coffee Cafes, which are located in Hartford and New Haven. Check out bluestatecoffee.com for more information.
And if you want to spend a night in Boston to be a part of the celebrations, the Intercontinental Boston Hotel is right next to the museum and have a special hotel package for the night.
For more information on the anniversary and the Boston Tea Party Ships and Museum, click here.