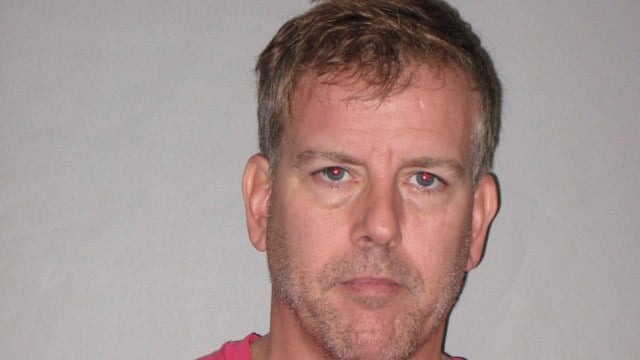 Randall Krizan. (Bethel police photo)
BETHEL, CT (WFSB) -
A man is accused of not only drunk driving with a 6-month-old child in the back seat, but being involved in a collision as well.
Police said they spotted 49-year-old Randall Krizan speeding down Plumtrees Road around noon on Wednesday.
They said they noticed that his vehicle had heavy front end damage and later determined that he was involved in a collision near Plumtrees Road's intersection with Walnut Hill. His license plate was left at that scene.
Officers said they pursued, but lost him for about 30 minutes.
They later spotted him on Grassy Plain Street and were able to stop him. That's when they found the baby in the vehicle.
At that point, they said Krizan failed field sobriety tests. His readings were 0.147 and 0.146. The legal limit in Connecticut is 0.08.
The child was not hurt is in the care of family members.
Krizan was charged with driving under the influence, evading responsibility, risk of injury and motor vehicle violations.
He was released on a $10,000 bond and scheduled to make a court appearance on Nov. 27.
Copyright 2015 WFSB (Meredith Corporation). All rights reserved.