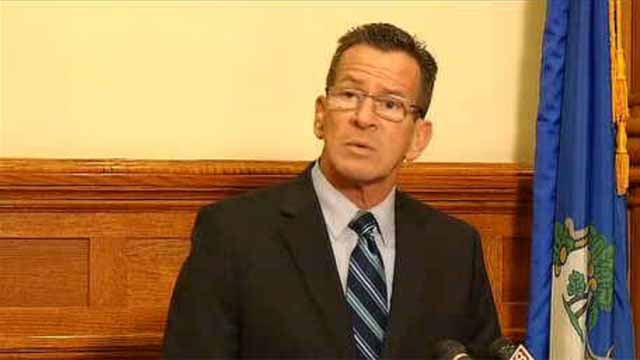 Gov. Dannel P. Malloy is working to move CT forward after recent jobs report. (WFSB)
HARTFORD, CT (AP) -
State labor officials say the number of jobs in Connecticut declined by 2,200 in October, the second monthly loss in a row. The unemployment rate fell to the lowest level since March 2008.
The Department of Labor reported Thursday that the job loss was the fourth monthly decline this year. Still, employment increased in Connecticut by more than 24,000 jobs since October 2014.
State economists also said job losses in September were higher than initially calculated.
The unemployment rate of 5.1 percent was down one-tenth of a percentage point. The U.S. unemployment rate in October was 5 percent.
Andy Condon, research director at the Labor Department, said the job losses may indicate a "softening of the strong growth" through August. He says the annual employment growth rate is strong.
Gov. Dannel Malloy released a statement on the October Jobs report.
"Over the past year, Connecticut's private sector has seen a net growth of almost 24,000 new jobs – healthy economic growth – and our unemployment rate has been steadily declining. We have now reached our pre-recession unemployment rate, a new and important milestone. While this month is comparatively flat, we're no doubt seeing positive signs. We're going to keep working each and every day to make even more progress and move Connecticut forward," Malloy said.
Copyright 2015 The Associated Press. All rights reserved. This material may not be published, broadcast, rewritten or redistributed.