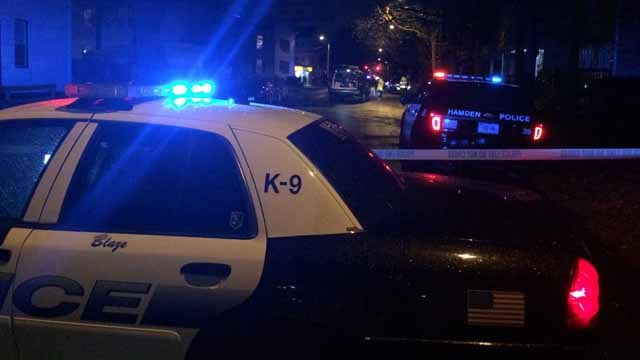 Man injured in Hamden shooting (WFSB)
HAMDEN, CT (WFSB) -
A man was taken to the hospital after being shot Thursday evening in Hamden.
The man was found lying in the middle of Goodrich Street near the intersection of Shepard Street.
The victim is 42 years old and was taken to Yale-New Haven Hospital.
Fradrika Holmes said she never imagined that what she actually heard on Thursday afternoon was a gunshot, until she looked out her window.
"All of a sudden I saw the police and the ambulance and that's when I came out. I saw the guy laying on the road," she said.
Police said it is unclear what extent the injuries are at this time.
This is the third shooting in Hamden in three days. On Tuesday, police found two men shot and killed inside a car outside an apartment complex on Mix Avenue.
Both of those murders, and this shooting are unsolved.
Police have not said whether they believe the crimes could be connected.
Copyright 2015 WFSB (Meredith Corporation). All rights reserved.