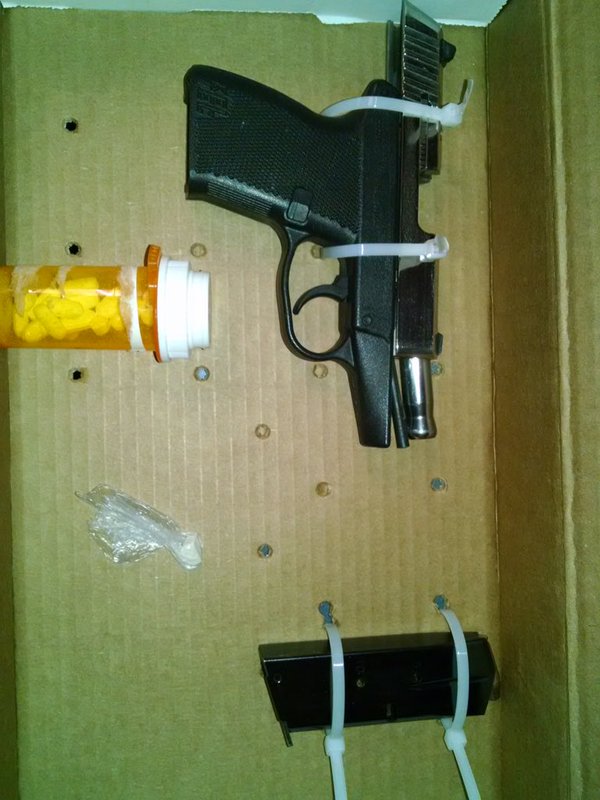 HARTFORD, CT (WFSB) -
A Hartford man is facing several charges after he was found passed out behind the wheel of a Mercedes on Allen Place early Saturday.
Police said a concerned citizen called to report the man was passed out while sitting in the car around 2:40 a.m.
When officers arrived they found 34-year-old Eliu Claudio of Hartford in the drivers seat extremely intoxicated.
When police asked Claudio to exit the vehicle he removed a firearm from his waistband and attempted to throw it on the floor of the car.
Officers secured Claudio and located not only the loaded 9mm in the vehicle, but also Oxycontin and crack cocaine.
Police later determined the gun was reported stolen out of Los Angeles, CA.
Claudio was booked and charged with numerous firearms, narcotics and motor vehicle offenses including driving under the influence, criminal possession of a firearm, theft of a firearm and illegal possession of narcotics.
Police said Claudio is a convicted felon with prior firearms convictions.
Copyright 2015 WFSB (Meredith Corporation). All rights reserved.