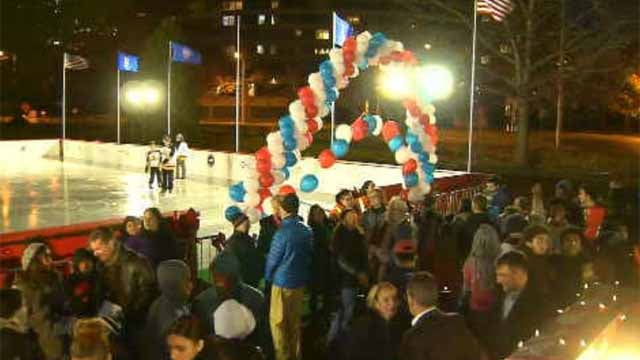 Winterfest kicks off at Bushnell Park in Hartford (WFSB)
HARTFORD, CT (WFSB) -
On Sunday evening, hundreds of people in downtown Hartford were beating the cold weather by embracing it.
Winterfest kicked off at about 5 p.m. on Sunday at the skating rink in Bushnell Park.
This year is the sixth Winterfest at Bushnell Park.
Hartford Mayor Pedro Segarra dreamt up the event because he wanted Hartford residents to have an open air skating environment that is completely accessible for everyone.
Winterfest is free, which includes free skate rentals and even lessons.
"I've seen some wonderful opportunities for the people of Hartford to come together with our surrounding towns and just enjoy and have a place of interaction, especially our children," Segarra said.
Winterfest will run daily from 11 a.m. until 8 p.m., with some special holiday hours.
For more information, click here.
Copyright 2015 WFSB (Meredith Corporation). All rights reserved.