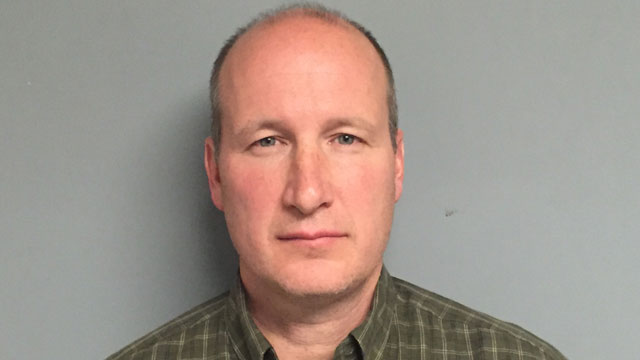 Todd Schoenherr was charged with DUI after a crash on Route 67 in Southbury early Monday morning. (CT State Police)
SOUTHBURY, CT (WFSB) -
A Ridgefield father was charged with driving under the influence after police said he with his children in the car crashed in Southbury early Sunday morning.
Todd Schoenherr, 47, was also charged with risk of minor and failure to obey control signal.
His arrest comes after a crash in the area of Route 67 and exit 15 on-ramp for Interstate 84 just after midnight.
Police said Schoenherr went "through a red light" while making a left turn and "crashed" into another vehicle on Route 67 traveling southbound.
While investigating the crash, troopers said there was a "strong odor of an alcoholic beverage emanating" from Schoenherr.
Schoenherr failed standardized field sobriety tests and admitted to police that he had "consumed a couple drinks."
Police said three of Schoenherr's juvenile children were in the vehicle at the time of the crash. No injuries were reported by police.
Schoenherr is being held on $5,000 bond. He is expected to be arraigned at Waterbury Superior Court on Dec. 9.
Copyright 2015 WFSB (Meredith Corporation). All rights reserved.