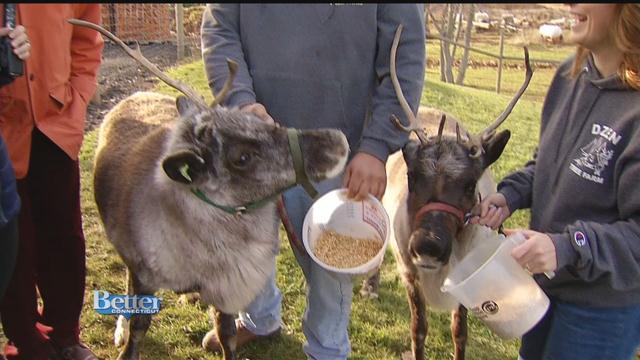 For our Better Town of Week, Scot and Kara took us to South Windsor to kick off the holiday season. And they went to one of the most well-known places in town, the Dzen Tree Farm.
The Dzen Tree Farm has been operating for close to 50 years and draws people from all across the state. This will be an extra special year at the farm, as a holiday tradition many came to love is back!
After a couple years off, Santa's reindeer are official back to play at the Dzen Tree Farm. And Scot and Kara were some of the first to welcome them to Connecticut.
The Dzen Tree Farm, reindeer included, opens this Friday and will be open every day after that through Christmas Eve. The entrance is at 215 Barber Hill Road in South Windsor. For more details, just go to their website, dzentreefarm.com.