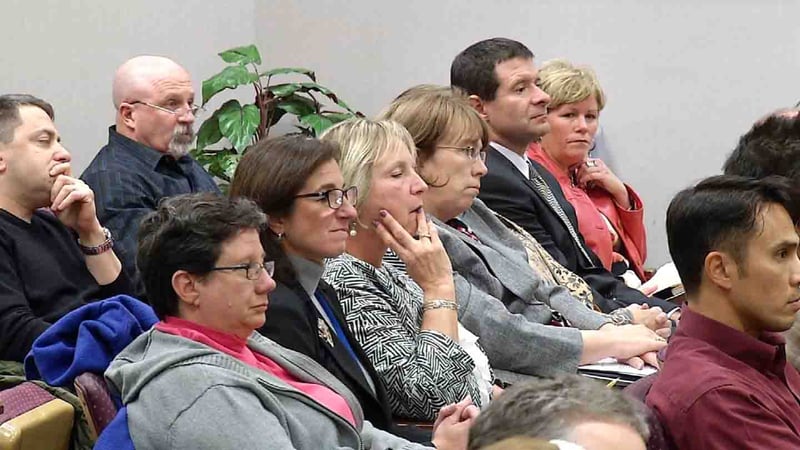 Dozens attended a school board meeting over potential consolidation discussions. (WFSB photo)
GLASTONBURY, CT (WFSB) -
School leaders in Glastonbury are trying to decide whether or not to consolidate schools in town.
A Board of Education meeting was held on Monday night to discuss the matter.
However, members said they voted to wait to make that decision. They want to take a closer look dropping student enrollment and see if the trend continues.
"I'm going to recommend that we review this thing in the next few months [and] figure out the right way to go about it," said board member Jeremy Grieveson. "[We should] put together a task force and go from there."
If enrollment numbers continue to dip too far, officials said the town could eventually close one or two buildings.
Copyright 2015 WFSB (Meredith Corporation). All rights reserved.