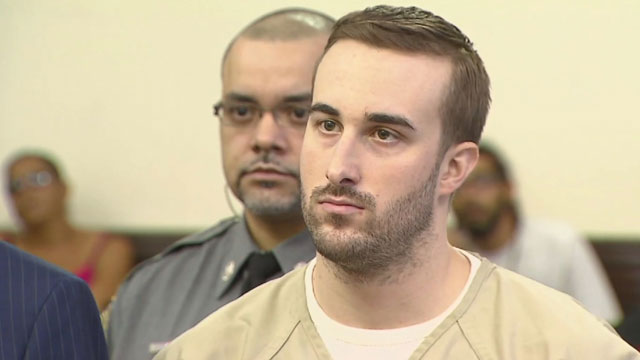 Kyle Navin during a previous court appearance. (WFSB file photo)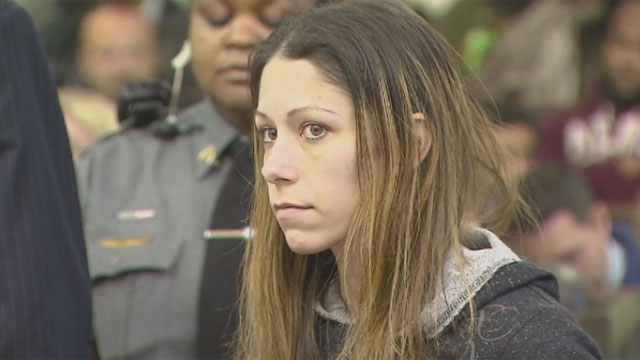 Jennifer Valiante during a previous court appearance. (WFSB file photo)
BRIDGEPORT, CT (WFSB) -
A man and his girlfriend were in court on Tuesday morning in connection with the murders of an Easton couple.
Kyle Navin and Jennifer Valiante were charged after the remains of Jeffrey and Jeannette Navin were discovered in an abandoned home in Weston last month.
Kyle Navin was charged with two counts of murder.
Valiante was charged with conspiracy to commit murder and first-degree hindering prosecution.
Jeffrey and Jeannette Navin had been missing since Aug. 4, according to state police.
Their son, Kyle Navin, was initially a person of interest in the case.
Investigators said Kyle Navin worked for the family business, J&J Refuse as its operations manager. Jeffrey Navin was listed as its president, according to the company's website.
Both Kyle Navin and Valiante appeared at Bridgeport Superior Court on Friday. Valiante entered a not guilty plea while Kyle Navin did not enter a plea. His case was continued to a later date.
Copyright 2015 WFSB (Meredith Corporation). All rights reserved.