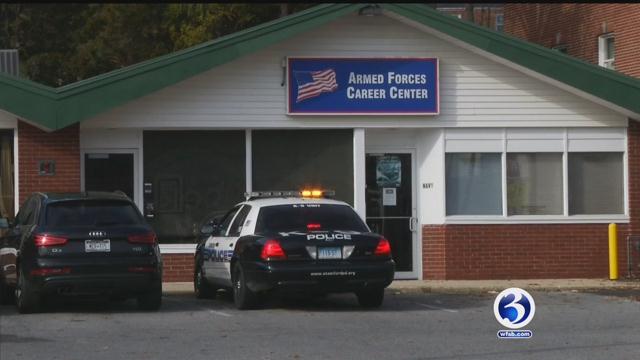 Suspicious package found near the U.S. Armed Forces Recruiting Center on High Ridge Road. (WFSB)
STAMFORD, CT (WFSB) -
A "potential explosive" was located near a United States Navy recruitment center in Stamford on Tuesday morning.
Police said they discovered a suspicious package near the center on High Ridge Road around 9 a.m.
The plaza that the center is located in was evacuated, according to police. The southbound side of High Ridge Road was shut down, police added. A nearby apartment complex was not evacuated.
The evacuation and road closure ended around 10 a.m.
No reported injuries were reported to police.
No further information was released by police.
Copyright 2015 WFSB (Meredith Corporation). All rights reserved.