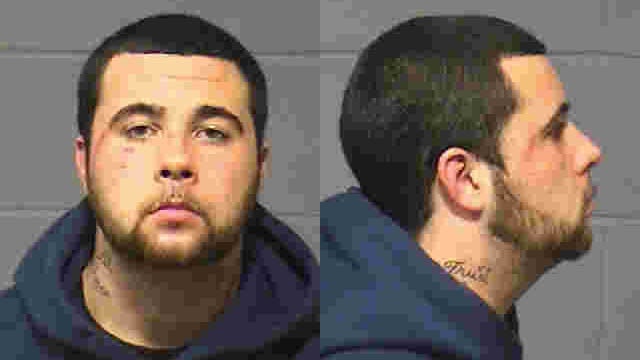 Chad Aceto (Hartford police)
HARTFORD, CT (WFSB) -
A Hartford man is being accused of selling fake tickets for an upcoming Justin Bieber concert.
Police arrested 22-year-old Chad Aceto after receiving numerous complaints about fake tickets being sold on Craigslist for various events.
Aceto reportedly met with an undercover detective and tried to sell four fraudulent tickets to the concert.
Police also said Aceto was allegedly in possession of more fake tickets for upcoming shows at the XL Center and Mohegan Sun Casino, found at an apartment.
Police also found a black revolver, two stun guns, paper trimmers, glue sticks, and other materials used to make fraudulent tickets in the apartment.
Aceto was charged with fifth-degree conspiracy to commit larceny, second-degree conspiracy to commit forgery, interfering with police, second-degree forgery, criminal possession of a firearm, and fifth-degree larceny.
Copyright 2015 WFSB (Meredith Corporation). All rights reserved.