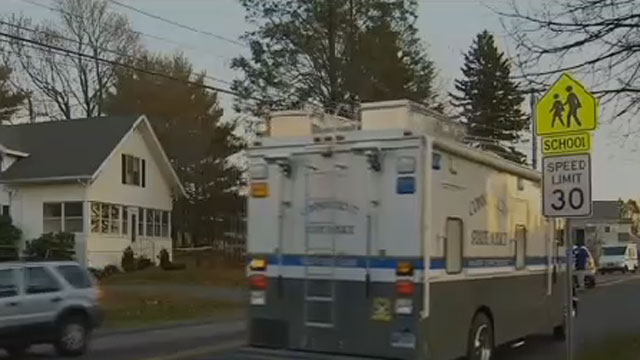 Russell Burtchell was found dead at a home on Oak Street in Glastonbury. (WFSB)
GLASTONBURY, CT (WFSB) -
Police have identified a 52-year-old man found dead at a home on Oak Street in Glastonbury this weekend.
Officers were called 148 Oak St. on Nov. 21 around 10:30 a.m. where they found the body of Russell Burtchell.
While Burtchell's death is not being considered criminal in nature, the incident remains under investigation. Police previously told Eyewitness News that his death was an isolated incident.
The medical examiner's office said the cause of death for Burtchell is "pending further studies."
Sources told Eyewitness News that the victim had a large gash on his head and the home was in disarray.
"We went inside the residence and found a deceased older male inside under suspicious circumstances," Captain Dennis Woessner of the Glastonbury Police Department previously told Eyewitness News
Copyright 2015 WFSB (Meredith Corporation). All rights reserved.