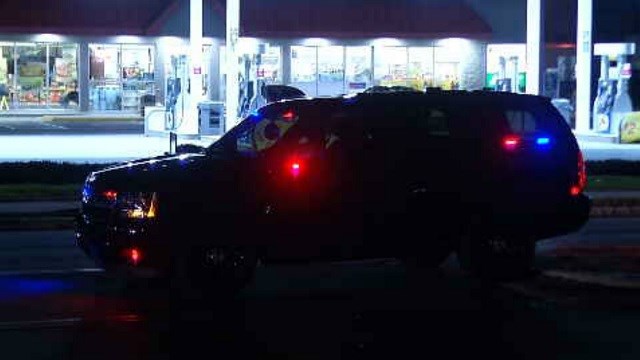 Police step up patrols ahead of the holiday (WFSB)
HARTFORD, CT (WFSB) -
Millions of New Englanders hit the road this holiday, and were out celebrating as well, but police are making sure everyone stays safe.
AAA estimated that 1.8 million people in New England would be on the roads this holiday.
Many people said traffic was difficult to get through on Wednesday evening. One reason for the increase in drivers could be the decrease in gas prices.
The average per gallon of unleaded in Connecticut is $2.25, down $0.90 from this time last year.
On Wednesday night, police had several DUI checkpoints set up throughout the state, like on Brainard Road in Hartford.
Thanksgiving Eve is one of the biggest party nights of the year, and is a date bartenders at places like Black Bear Saloon in downtown Hartford look forward to every year.
"Everybody comes out; it's just the whole block gets shut down," said Melissa Castillo of Hartford.
Connecticut State Police made more than 50 DUI arrests last year. They are hopeful now that because people have other options of getting home safely that those numbers will drop this year.
Copyright 2015 WFSB (Meredith Corporation). All rights reserved.