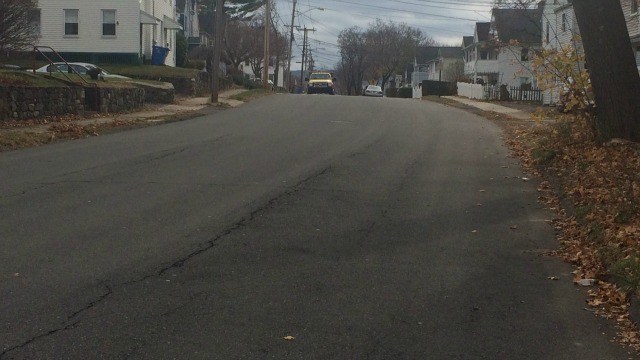 Police are searching for two men responsible for assaulting two people and stealing their car in Bristol. (WFSB)
BRISTOL, CT (WFSB) -
The Bristol Police Department is searching for two men responsible for assaulting two people and stealing their car in Bristol on Thanksgiving morning.
Two people were sitting in a parked 2006 black BMW Model 325 in the area of Birges Pond around 2:15 a.m.
That's when police said another vehicle "pulled up behind them." The two men approached the vehicle on both sides and "smashed out the front windows of the victim's car at the same time," police said.
Police said the victims were "forcibly taken out of their car at gunpoint." The suspects demanded a victim to hand over his wallet.
The suspects took the wallet and then assaulted them. The suspects, who were described as 6' with an athletic build, fled with the victim's car, which has a Connecticut license plate 8AVEP7.
Police said the victims suffered "non-life threatening injuries."
The suspect's vehicle is a grey or silver colored older model Subaru Forester SUV with only one working headlight.
Anyone with information concerning the robbery or suspects is asked to call the Bristol Police at (860) 584-3011.
Copyright 2015 WFSB (Meredith Corporation). All rights reserved.