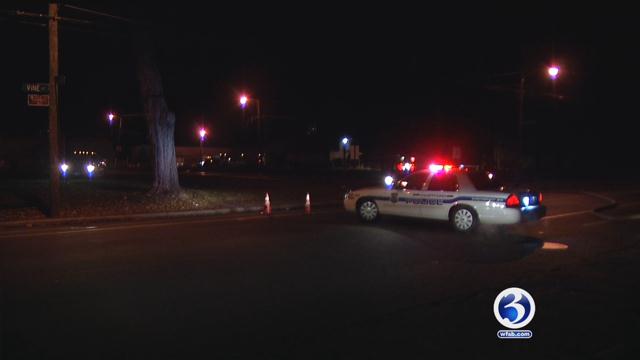 Brush fires at Keney Park in Hartford were ruled arson by city fire marshal. (WFSB)
HARTFORD, CT (WFSB) -
Hartford police said several brush fires in Keney Park were intentionally set on Wednesday evening and have ruled them as arson.
Firefighters were called to a fire near the pond house at Keney Park around 6 p.m. Upon arrival, firefighters located several brush fires along Greenfield Street and as far as the horse stables on Vine Street, police said.
Investigators located several plastic fuel tanks in the nearby woods. Police said those tanks were possibly used in in the incident.
No witnesses or suspects were located by police.
The fires were ruled an "act of arson" by the city fire marshal. The state fire marshal was notified of the fires.
The Hartford Police Major Crime Unit is investigating the arson fires.
No arrests have been made by police. Anyone with any information is asked to call police at 860-757-4000 or by clicking here.
Copyright 2015 WFSB (Meredith Corporation). All rights reserved.